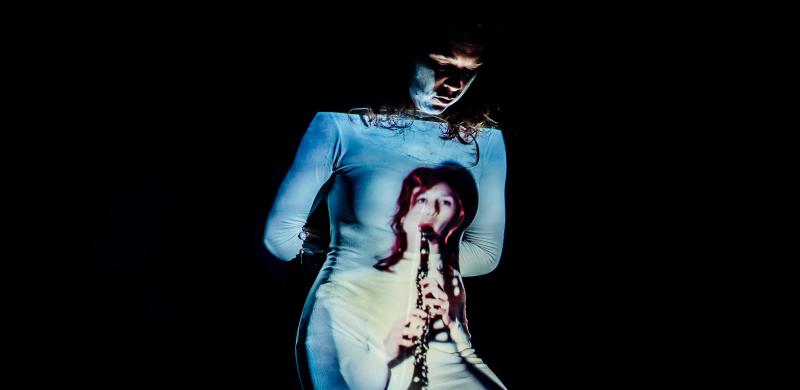 Clarinetist and performer Carola Schaal, born in Tübingen in 1982, studied in Darmstadt, Düsseldorf and Hamburg. In 2009 she completed her master's degree with Prof. Alexander Bachl at the University of Music and Theater Hamburg. Continuing she attended master classes u.a. Ernesto Molinari, Jean-Marc Foltz, Martin Fröst, Ralph Manno and Shizuyo Oka. She also participated in performance workshops by Jennifer Walshe. Currently, she continues to educate herself on the path of acting and singing.
Several times she has been heard internationally as a soloist. Concert tours take her to China, the USA, Chile and Mexico. From 2011 to 2013 Carola Schaal was a scholarship holder of the Anni-Taube-Stiftung Hamburg. She gave her first masterclass for clarinet as part of the, XIV. Festival Internacional de Música Contemporánea 2014 in Santiago de Chile.
In the field of classical chamber music she regularly collaborates with pianist Anne von Twardowski, cellist Sonja Lena Schmid and violinist Hibiki Oshima. The concert room plays a special role for the musicians. This is incorporated and opened by the collaboration with the overhead and light artist Katrin Bethge.
Carola Schaal is a founding member of the 'Ensemble für aktuelle Musik Hamburg' called Decoder. She is particularly interested in the currents of contemporary new music and on works with performative elements. She moves at the interface between music and performance, her special interest is to sound borders out between music-instrument-body.
Since 2018 there is a close artistic collaboration between her and the choreographer Heinrich Horwitz, which is reflected, among other things, in the solo program 'Bonny Crude'.
Currently she is a scholarship holder of the Kunststiftung Baden-Württemberg. From May to October 2019, Carola Schaal will be a resident scholarship holder at the Cité Internationale des Arts in Paris.