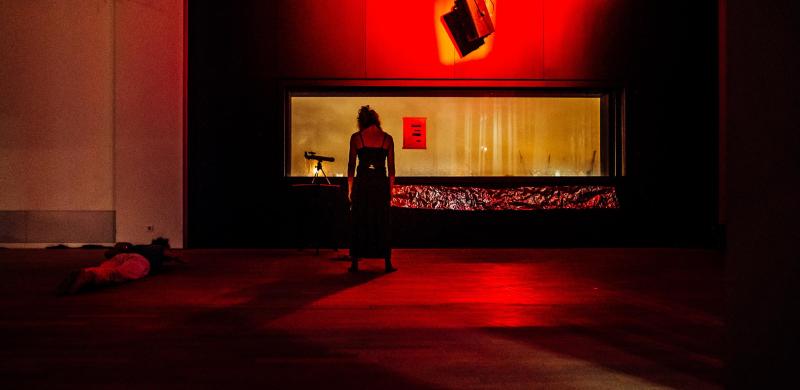 UNTERDECK: DECODER ENSEMBLE
Below deck is on steamboats the engine room - where the propulsion is generated. In the Elbphilharmonie this energy center can be found in the historic brick-base building. Here in the Kaistudio is the series "Unterdeck" which presents the latest music in four concerts per season. The machine - to stay in the picture - is in this case the decoder ensemble. Founded in 2011 in Hamburg, it is a band for contemporary music. The formation, consisting of electronic and acoustic instruments, is characterized by a particularly characteristic energetic sound and stands out clearly from the sound of conventional chamber music groups.
Cross-genre collaborations are just as much a part of the program for decoder as a wide musical spectrum, ranging from experimental instrumental music through multimedia setups to musical conceptual art. The focus is on cooperation with composers of the young generation. All the musicians in the ensemble are proven specialists in the field of contemporary music, and three of them also work as composers - Alexander Schubert, Andrej Koroliov and Leopold Hurt.
Thus, instead of the usual separation of production and interpretation, an intense exchange between the artists comes first, combined with the highest possible form of authenticity.
Unterdeck curators
2017/12 Brigitta Muntendorf - #AsPresentAsPossible
2018/02 Nora Gomringer - Ich werde etwas mit der Sprache machen
2018/05 Simon Steen-Andersen - The Way Sounds Go
2018/12 Heinrich Horwitz - Entitäten

upcoming concerts
2019/02 Sarah Nemtsov - light by light
2019/03 Hannes Seidl / Daniel Kötter - Schnittmuster