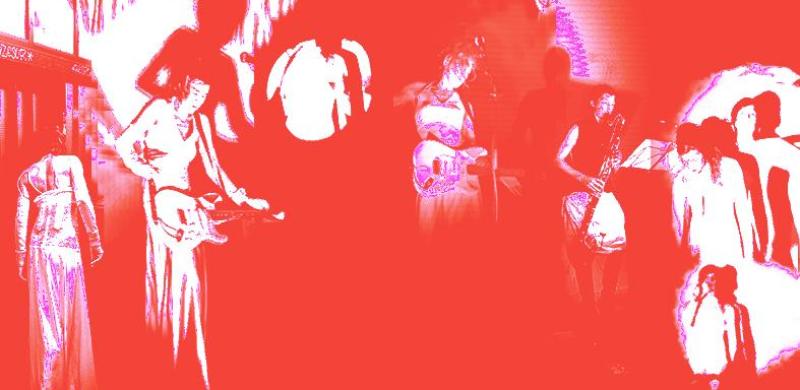 MOUVOIR - INVENTASY TanzPAKT / Duo Joel Suárez Gómez & Carola Schaal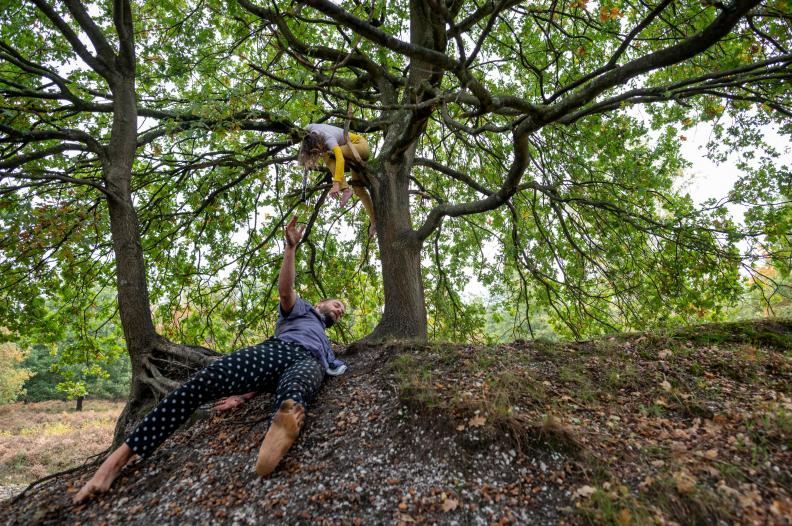 Deutschlandfunk Kultur NEUE MUSIK | Beitrag vom 13.10.2020 von Ulrike Klobes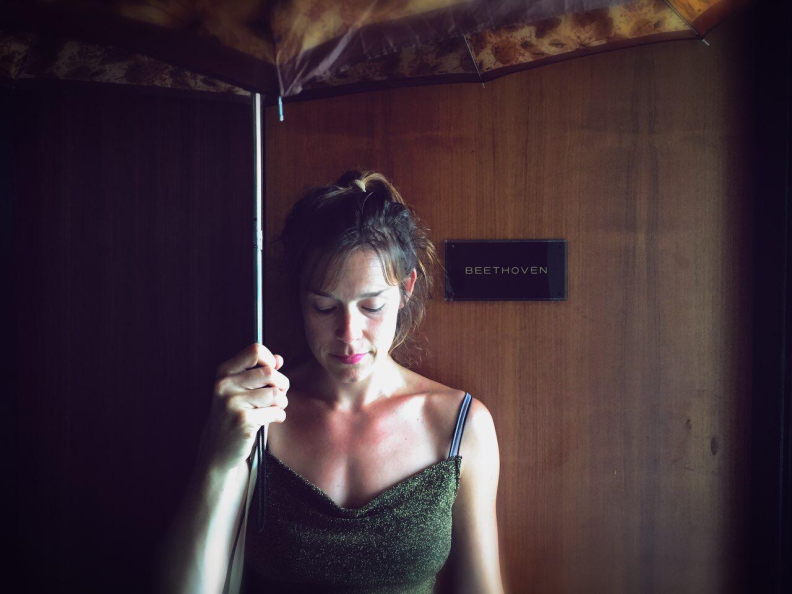 Frequenz_Festival der Klangkunst_Kiel 9.-18.10.2020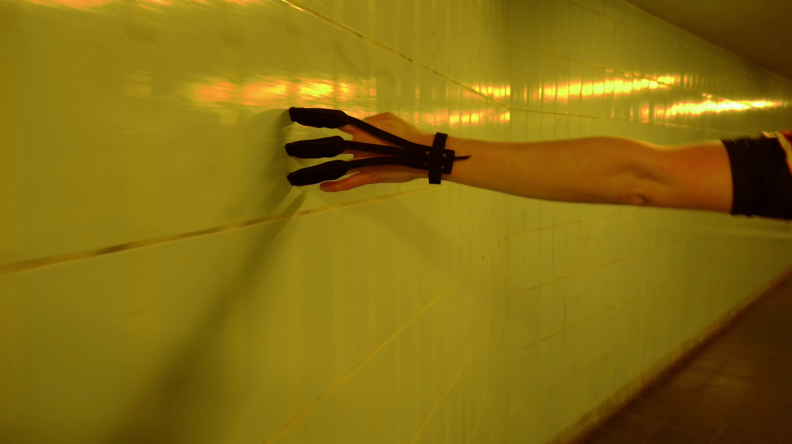 Frequenz_Festival der Klangkunst_Website
Encounter
Bonny Crudes Dance with an Amazone
Bonny Crude trifft auf diese Amazone. Auf die Mythen und den Sound dieser Amazone. Daraus soll sich ein Tanz entspinnen, den Heinrich Horwitz choreografiert. Der Raum wird durch ein Lichtdesign von Rosa Wernecke dieser Zeitreise das ideale, utopische Setting bieten.
Die Zuschauer*innen können von aussen beiden Kämpfer*innen in ihrem ersten Treffen beiwohnen. Das Fenster der Galerie wird zum Vergrößerungsglas, heraus strahlt es hell oder wird so düster, dass die Zuschauer*innen ganz nah dran gehen müssen, die beiden verschwinden im Licht und im Nebel und tauchen dann wie zwei Gemälde aus der Dunkelheit wieder auf. Dabei soll der Sound von innen mit Kontaktmikrophonen nach aussen übertragen werden und wird von Samples feministischer Kämpfer*innen unterstützt.

Carola Schaal - Performance / Klarinette / Komposition
Heinrich Horwitz - Performance / Choreographie / Dramaturgie
Rosa Wernecke - Video / Licht Design
Premiere
Galerie Simone Menne
14.&15.10.2020, jeweils 18-21 Uhr
Unterstützer*in Theaterhaus Berlin Mitte
_________________________________________________________________________
As much clarinet as possible!
Alexander Schubert / Carola Schaal - Acceptance (2018)
Alexander Schubert - Your Fox's A Dirty Gold (2011)
Sarah Nemtsov / Heinrich Horwitz - RED (2019)
Brigitta Muntendorf - #AsPresentAsPossible SOLO (2018)
Carola Schaal, Klarinette / Stimme / Körper
Maximiliano Estudies, Sound Design
musiculum, Sinnesaal
10.10.2020, 19:30 Uhr
Brigitta Muntendorf / Michael Höppner: Memorial of Rebellion
commissioned by ultima Oslo contemporary music festival, November Music 's-Hertogenbosch & Huddersfield contemporary music festival
The audio-visual installation Memorial of Rebellion combines music and theatre in an immersive space in which escapism and agitation, art and politics, contemporary music and pop, contemplation and action become fanfare and lullaby for the rebellion.
Developed out of their previous Songs of Rebellion, and influenced by the 2020 pandemic, the installation creates an intimate situation, in which visitors (two at a time) take a socially-distanced journey down their personal memory-trail via two separated audio and video projections.
Brigitta Muntendorf – concept, composer, video direction
Michael Höppner – concept, direction
Jule Saworski – costume design and make-up
Warped Type, Andreas Huck and Roland Nebe – video/mapping
Maximilian Estudies – audiomix, programming
Martin Siemann – light concept
Nicolas Berge – assistance
Louis Bona, Evdoxia Filippou, Till Künkler, Carola Schaal, Malgorzata Walentynowicz – performance
Alexander Schubert - Acceptance (2018) Trailer
Elbphilharmonie | »Unterdeck«
Dokumentation Olivier Messiaen Quatuor pour la fin du temps & Katrin Bethge
Olivier Messiaen Quatuor pour la fin du temps
Carola Schaal - Klarinette
Hibiki Oshima - Geige
Sonja Lena Schmid - Cello
Anne-Monika von Twardowski - Klavier
Katrin Bethge - Overheadprojektionen

live-Konzert 5.10.2017
Forum Neue Musik Hamburg Christianskirche Ottensen