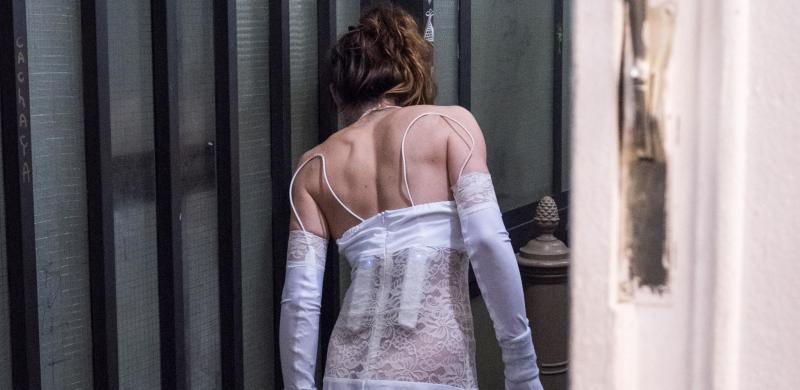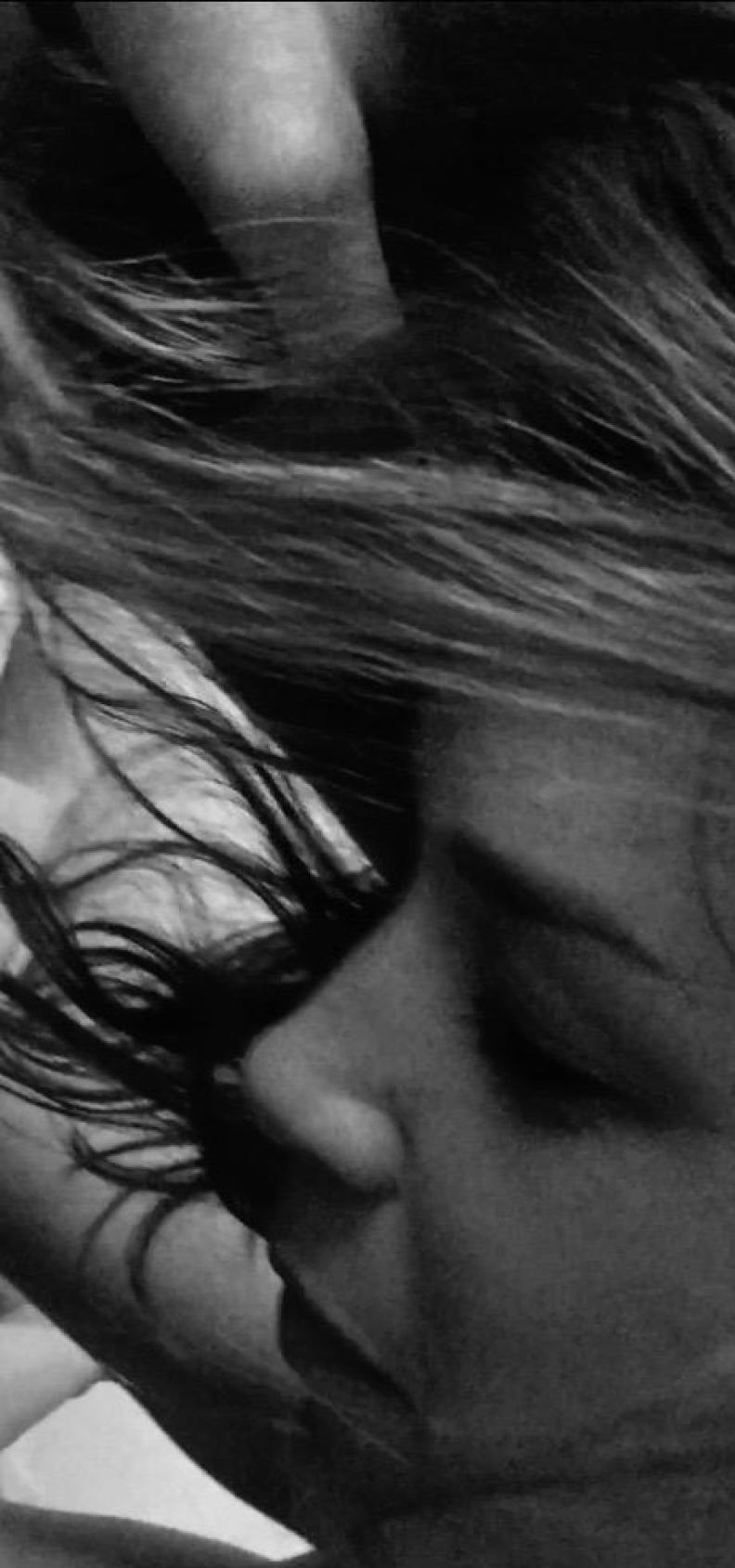 Bonny Crude
Bonny Crude and I.
She was born in 1979, I in 1982.
Every meaning comes to view, every sense in the mind!
We only met a very few times.
Dark, empathetic, thoughtful, maybe funny.
We look at Bonny Crude.Into Bonny Crude.
We observe, experience, and judge; we're creating.
We watch, perceiving, until the character appears.
Can you already see her?
Can you already feel her?
I am Bonny Crude. You are Bonny Crude. Bonny Crude is nowhere / nobody / all.
Carola Schaal, together with choreographer Heinrich Horwitz, developed a concert program in which all works have a relationship to one another, influence and disrupt each other. Just like our bodies. Bonny Crude is a fictional projection for chimeras, desires, and anger.
Sound direction is designed and implemented by Maximiliano Estudies.
___________
works that have been shown during a Bonny Crude performance:
Carola Schaal / Heinrich Horwitz - A.29 'about needs' (2018 - ongoing)
for 1 body, clarinet, audience, video and tape
Alexander Schubert - 'Your Fox's a Dirty Gold' (2011)
for solo performer
with voice, sensors, electric guitar, live electronics and light
Alexander Schubert - A.10 'It Was Not An Easy Situation' (2017)
Silent Posts video
Andrej Koroliov - 'irritate me (Herbst)' (2016)
for bass clarinet, voice, snare drum, cymbal, tape and video
Carola Schaal - A.6 'Ruth' (2017)
Silent Posts video
Brigitta Muntendorf - #AsPresentAsPossible' SOLO (2018)
for solo performer
with voice, tape and video
Sarah Nemtsov - RED (2018/2019)
for music video, tape and clarinet
___________
premiere + performances
2018 October - preview Faktor e.V. Hamburg/Germany
2018 November - premiere Klangwerkstatt Berlin/Germany
2019 January - 3-days workshop + final concert Hochschule für Angewandte Wissenschaften HAW Hamburg "…wie kommen wir zusammen?"
2019 May - "Maggio Elettrico - Tempo Reale Festival Florence/Italy 2019, Borderscape" in cooperation with "LXXXII Festival del Maggio Musicale Fiorentino"
2019 June - SCHÖNES WOCHENENDE - Festival für modernes Hören, Düsseldorf/Germany
2019 November - Festival Frau Musica Nova Cologne/Germany
2020 May - CODES festival Lublin/Poland (postponed to may 2021 due to corona)
2020 September - La Muse en Circuit Paris residency (was canceled because of corona)
2020 October - Bonny Crude as part of the portrait broadcast The Clarinetist and Performer Carola Schaal "My intuition is my client" by Ulrike Klobes, Deutschlandfunk Kultur - Neue Musik

upcoming
2021 Maiy- CODES festival Lublin/Poland
2022 September -Warsaw Autumn festival for contemporary music, Warsaw/Poland